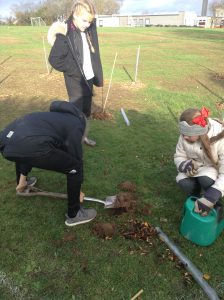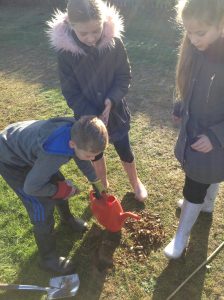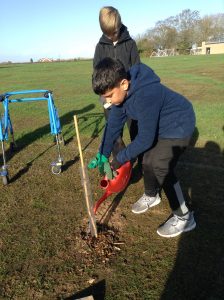 We applied for free trees from the woodlands trust and were very excited when they finally arrived!
As part of year 5's 'Allotment' topic, every child in year 5 had the opportunity to plant a tree in our new forest school area.
Thank you to all of the parents who also got involved in tree planting.  Forest school leaders have been able to buy some new equipment with the money raised, and the trees look fantastic with their labels on them.