4K visited Morrisons today for a Foodmaker and Shopkeeper Tour. Kayleigh gave us a guided tour of the store, the children got into teams to see who could scan the shopping the quickest and then we went upstairs to make fruit salads. The children said it was the most fun they'd ever had in a shop!! 4SE will be going on their visit soon.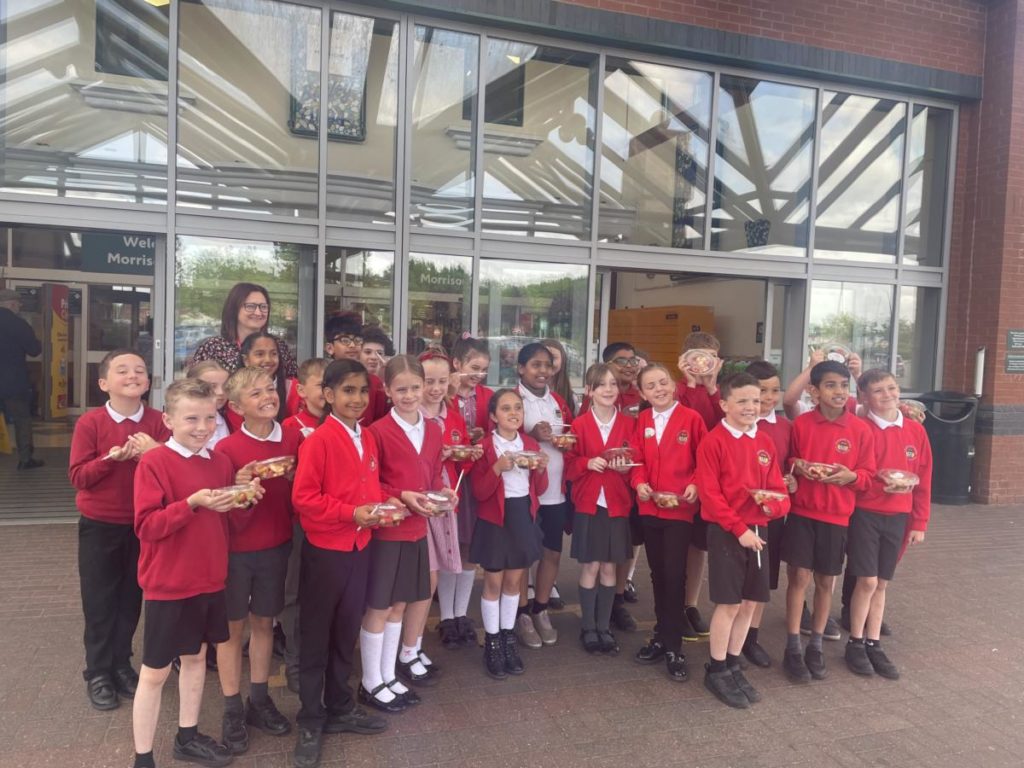 Alan showed us how to prepare the fish. He showed us salmon, squid, octopus and mackeral.
We made fruit salads which we bought back to school to eat.